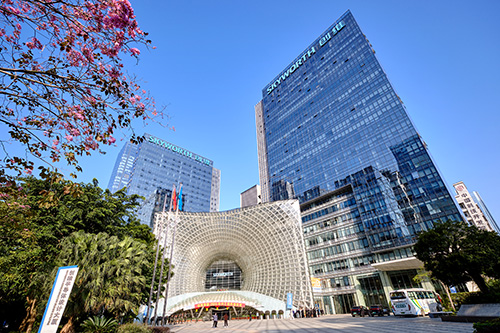 Skyworth Group Limited (formerly known as Skyworth Digital Holdings Limited) was founded in 1988. The Company is an investment holding company and is principally engaged in four key business sectors, namely multimedia (smart TV system and provision of internet value-added services of Coocaa System), smart systems technology, smart appliances (smart air conditioners, smart refrigerators, smart washing machines, smart kitchen appliances, etc.), and modern services (rental and property management, construction development, financial leasing, etc.). The Company was listed on the Main Board of the Hong Kong Stock Exchange in 2000 (00751.HK) and the subsidiaries of the Group include Skyworth Digital Co., Ltd. (000810.SZ) (was listed on the Shenzhen Stock Exchange in 2014), several high-tech enterprises, with state-level enterprise technology center, national industrial design center, is the first batch of demonstration units in "Made in China 2025" and has been among the top 100 Chinese electronics companies for many years.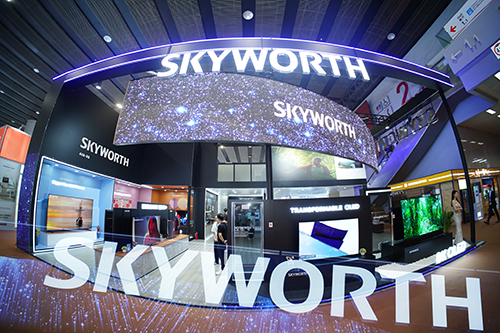 Since its establishment, Skyworth Group has always adhered to technology leadership and quality first, always adhere to management innovation, efficiency priority, always adhere to the user first, service home and always adhere to the employee-oriented, results sharing business philosophy. In 2020, the Group established a technical upgrade path of "5G+AI+Terminal", which was to promote industrial upgrading and technical progress through the application of 5G, AI and next generation terminal technologies and devoting more efforts to its R&D system, thus vigorously promoting Skyworth Group's transformation and development from manufacturing sector to modern services sector, from hardware sector to software sector, and from terminal products to intelligent systems. Skyworth Group has applied for more than 9,000 patents, completed over 200 major scientific research tasks at the national, provincial and municipal levels, and obtained more than 100 scientific research results from provinces and cities. Through more than 30 years of hard work, "SKYWORTH" has become a world-class home appliance brand, and it also has two sub-brands, METZ and COOCAA. In 2020 "Skyworth Smart Home System" was successfully shortlisted for one of the 10 upcoming key "Demonstration projects of 5G industry", becoming the only enterprise for smart home scenes and opening up a new track for the future development of Skyworth.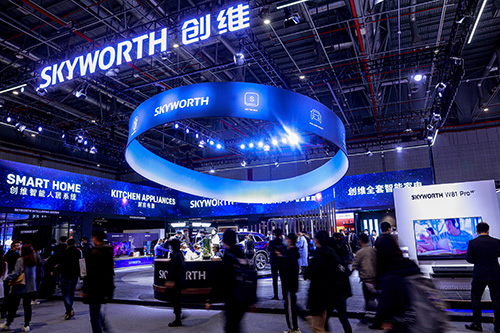 As technology advances and the market environment changes, Skyworth Group proposed its overall strategic direction for upgrading through reformation for five years (2018-2022) (the "1334 strategy"), which aims to reach the revenue threshold of RMB100 billion, promote the full implementation of three key strategies (namely operation smartisation, refinement and internationalisation), proceed with constructions of three key projects (namely the Shenzhen headquarters base, the Pearl River Delta smart manufacturing base and the Yangtze River Delta smart manufacturing base), and develop four key business sectors namely multimedia, smart systems technology, smart appliances and modern services. By implementing this strategy, we aim to transform Skyworth into a leading enterprise in the field of smart home appliances and information technology that is known for advanced technologies of its key products, effective operations and global competitiveness.